Welcome to North Road Animal Hospital
Your Veterinarian in Coquitlam, BC
Call us at 604-936-3355
Pet Emergency? Call us right away at 604-936-3355!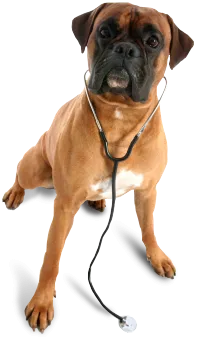 North Road Animal Hospital has been providing a full line of veterinary care since 1995. We see dogs, cats, rabbits, ferrets, hamsters, rats, chinchillas, guinea pigs, mice and gerbils.
HOSPITAL SERVICES INCLUDE:
• Medical Examinations
• Diagnostic Work-up
• Surgical
• Dental
• Vaccinations

• Nutritional Advice

Please call us with any questions: 604-936-3355

We are located on North Road across from White Spot in the Cariboo Plaza.
We are happy to offer a number of resources that enable you to learn about how to take better care of your pets. Please feel free to browse our site, particularly the informational articles. The best veterinary care for animals is ongoing nutrition and problem prevention, so becoming knowledgeable about preventative pet care is essential to the ongoing success of your animal's health. If you have any questions, call 604-936-3355 or email us and we'll promptly get back to you. Our Coquitlam veterinary office is very easy to get to -- and you can find directions on our Contact Us page! We also welcome you to subscribe to our newsletter, which is created especially for Coquitlam pet owners.
At North Road Animal Hospital, we treat your pets like the valued family members they are.
Dr. Pawel Biernacki
Coquitlam Veterinarian | North Road Animal Hospital | 604-936-3355
435 F North Road
Coquitlam, BC V3K 3V9